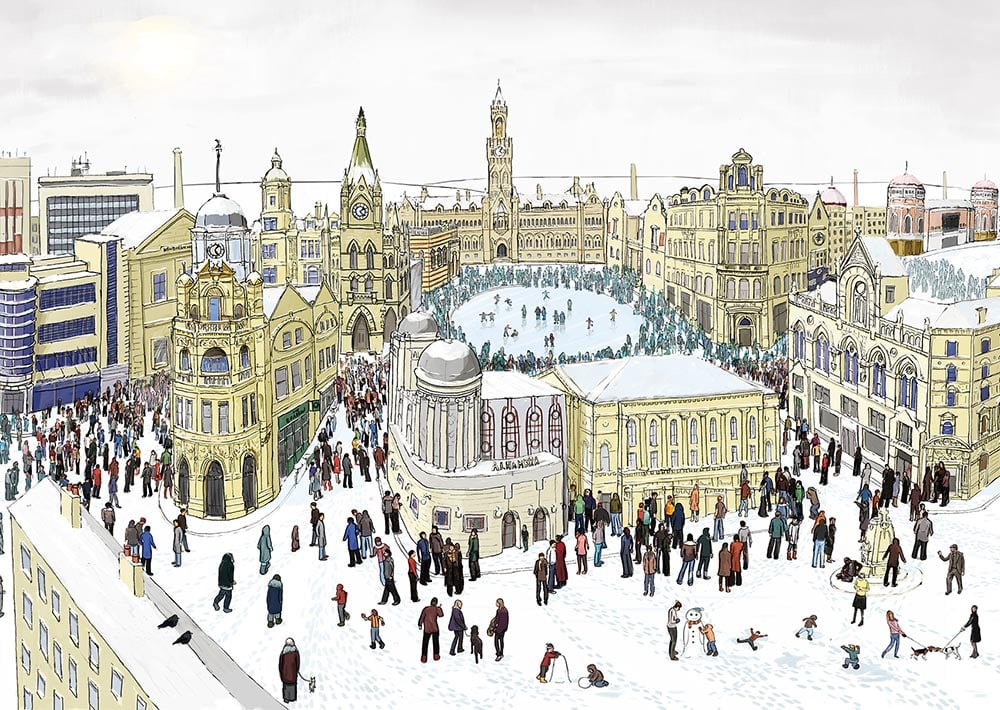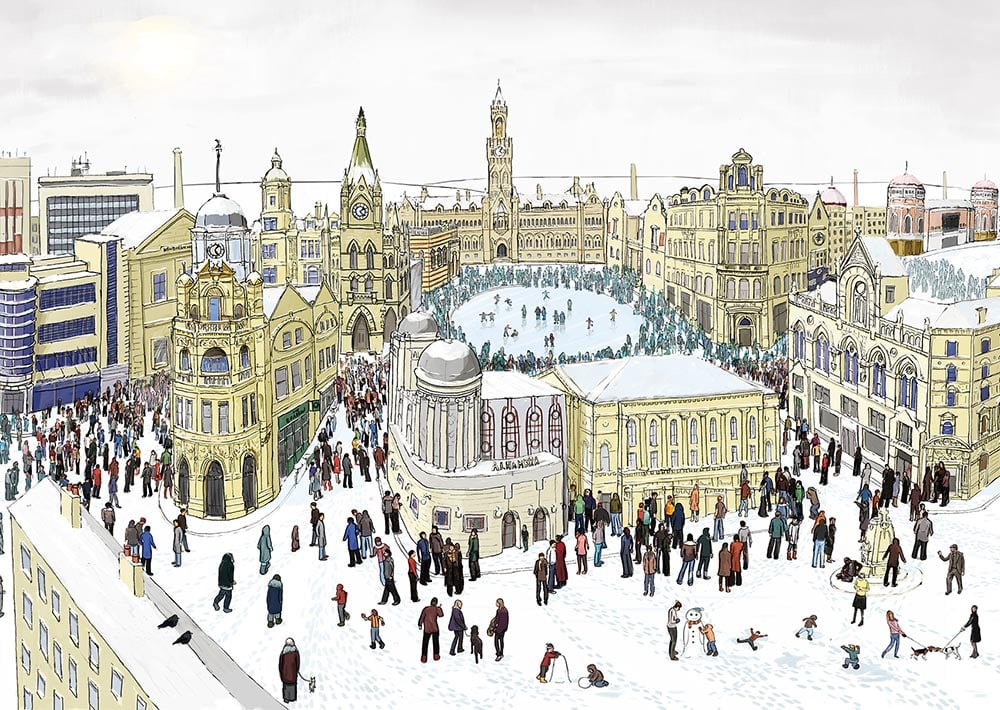 Bradford in Winter - Limited edition print
£8.00 / On Sale
This limited edition winter print is hand drawn in pen and ink and coloured digitally.
Featured in this limited edition print is :
• Bradford City Hall
• The Wool Exchange
• Thorpes Building
• The former Odeon
• The Alhambra
• St. George's Hall
and many other recognisable buildings!
Great for any proud Bradfordian!